HI HELLO THERE! 
Can you believe I've joined the bookish community four years ago???? Because I CAN'T!!!! (It must be because of my 2-year hiatus but we're not talking about that, heh). Here's a shocked Inori expressing my feelings.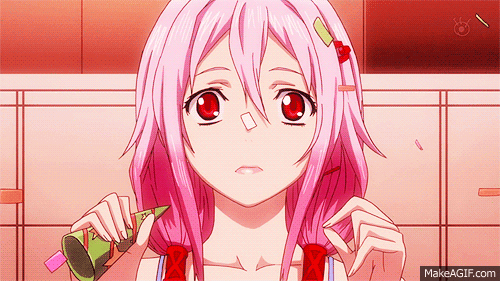 Anyway, this year has been special to me since I've met a lot of new people who are just wonderful and precious ❤ through instagram and twitter. It started when Julie started the #bookishwish project and since I couldn't pass up an opportunity to get free books, I started being active again. I started posting more on instagram, joined blog tours and a couple of bookstagram monthly photo challenges, talked to more people about books, and even chatted with some authors about their books (2019 book releases AAAHHHH!!!!).
I actually planned to host a giveaway on my birthday last September but that didn't work out so I decided to do it this month for my blogoversary! My anniversary is on the 7th but the giveaway will run throughout the whole month. I'm actually more active on instagram since it takes me forever to write blog posts but I've been working on posting more regularly (and by regularly, I mean at least twice a month) and except in October, I've been successful with that little project so far. I'm looking forward to posting more frequently in 2019 and, of course, to reading more books!