Hello there and welcome back to Reading Solace!
It's time for another Top 5 Wednesday post. If you haven't heard of Top 5 Wednesday #T5W, it is a weekly bookish meme created by Lainey of  GingerReadsLainey and is now hosted by Samantha of Thoughts on Tomes. Click here to join the official Goodreads group. The topics are posted in the GR group.
---
Today's topic is 'Books on the Top of our TBR'. NOW. Ever since I've joined the bookish community and have dedicated at least 90% of my life to reading books, my TBR has grown and grown and grown until I completely lost control over myself and I just kept on adding and adding and adding amazing books to it until they've become an overwhelming number, which I still don't know how many books exactly there are in total.
Anyway, one of my 2019 reading goals, which I posted about a month ago, is to bring down my physical TBR to only 10 books. An ambitious goal, if I say so myself and I'm pretty sure my past self was sleep-deprived when I thought about it, but IT'S TOO LATE to go back on my word now.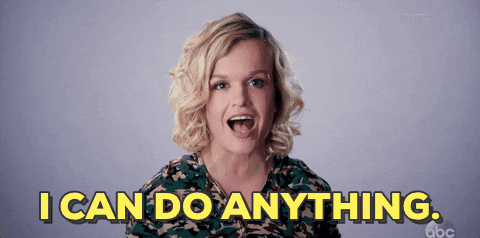 On the topic of physical TBRs, most of the books I'd mention here are ones I own physically. I decided not to include the e-ARCs I have because if I did, I will never publish this post because I don't want to make such a long list (yet). Yes, I am procrastinating on my 2019 Most Anticipated Releases post. Oh, and just a heads up; some of these I may have already mentioned in my Top 10 Backlist Books I Want to Read post so forgive me for being repetitive.
OKAY, SO enough of my rambling and let's get on with the list.

Summer Bird Blue is Akemi's most recent published work. I read her other book Starfish last year and I ADORED IT. ❤ SBB has been staring at me everyday ever since I shelved it and it just seems to scream "READ ME ALREADY!" at me. The book is about Rumi, a girl whose sister dies in an accident and how she will overcome her grief. I don't know if I'm ready for it or if I can survive the heartbreak I have no doubt I'll experience but yes, I am finally picking it up.
My older sister likes Murakami and she has a collection of his books I can read. I am intimidated by them, however, and I'm not sure they're something I'd like reading. I feel like Sputnik Sweetheart is the least intimidating of them all and hey, if I decide I don't like it, I'd just put it down. Also, I was scrolling through Twitter (as one does instead of reading or writing a blog post), and came across Eunice's tweet about a Sputnik Sweetheart readalong happening next month and I immediately decided to join in. I don't know what it's about and I think I want to go into it blind. 😂
I actually planned to read Sense and Sensibility last year but I've never gotten the urge to pick it up and start reading. Hopefully I would, and SOON. Preferably next month. Also one of my 2019 reading goals is to read a classic book. I really hope I'd be successful in reading this one or else I'll just be crushing my hope of ever reading a classic and see if it's something I'd enjoy more. I am a HUGE fantasy reader and I inhale fantasy books 24/7 so this will be a challenge for me.
4. Warbreaker by Brandon Sanderson
Of course I have to include a fantasy book on my TBR. I don't think I can survive a reading month without picking up a fantasy book. An exaggeration, yes, but also the truth. Elliot Brooks is hosting a year-long readathon of the Cosmere books and Warbreaker is the book pick for February.
This book is highly talked about by fantasy readers I follow on youtube and all I know about it is that the magic system involves colors and it's about two sisters and a god? Sibling relationship is now one of my favorite things to read about so I'm sure I'd really enjoy this. Also, another Sanderson book to tick off my list? That's definitely something to be happy about.
I'm actually not sure if I'd pick this up next month but if I don't then definitely soon-ish because I've included it in a lot of previous TBRs but have never actually picked it up even once. If that doesn't sound depressing to you, then maybe this will: I have not once read the Harry Potter books. But I do love the movie series! That counts, right? Right??? 
---
Anyway, that is it for my list of books on the top of my TBR. I hope you enjoyed this post!
LET'S CHAT!
Any of these on your TBR? What's ONE BOOK on the top of your 2019 TBR? I would love to know! ❤
Until next time,