Welcome to day 4 of #Project14Lists, a blogging event organized by Shealea of That Bookshelf Bitch. Basically, we have to publish a list of a topic of our choice for fourteen days from December 18th to December 31st. If you're interested in joining this project or you just want to know more about it, check out Shealea's post.
Today's list is all about my reading goals in 2019. My 2018 reading goals were very simple. I wanted to read at least 20 books and read more books from my physical TBR. I have been successful in reaching my goal this year so I'm hoping I will manage to reach all of my 2019 reading goals as well.
---
Here are my 2019 reading goals:
Bring down my physical TBR to 10 books only
I have gathered quite a large number of physical books because my self-control seems to have gone on a long vacation this year (and it hasn't come back yet!). Because of kind-hearted people in the community who gifted me some books on my wishlist, too, my physical books have grown. This may seem difficult because I am such a huge mood reader and most of them are fantasy books but sometimes I just want to read short fluffy contemporary standalone novels. BUT I know I can do it!
Finish fifty to seventy-five books
Ever since I started reading, I could never finish 50 books in a year. I know what you're thinking. Salwa, are you even a real book blogger? I know, I know. I'm pushing myself to read a lot more every day and in 2019, I'm hoping to read at least 50-75 books. How's that for a Goodreads reading challenge? I managed to reach my reading goals of 20 books this year so I'm fairly positive I can finish at least 50 in 2019 because there are a lot of good books coming out! I have a list of backlist books I'm hoping to read too!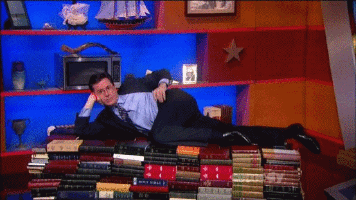 Catch up on some backlist books
Speaking of backlist books, there are a lot of amazing backlist standalone books and series I have been wanting to read but haven't gotten the time and money (mostly money) to do so. One example is the Mistborn trilogy by Brandon Sanderson. I have read The Final Empire, the first book in the trilogy, this month but I'm hoping to finish the whole trilogy in 2019. Then I plan to read the second era of Mistborn and The Stormlight Archive series by Sanderson as well.
I'm planning on making a separate list of backlist books I want to read. Watch out for that one!
Classics, for me, are intimidating. I like fast-paced and action-packed books so classics are a challenge for me. I feel like they are too slow and so I have to stretch out my patience and push myself to pay closer attention to the words when reading them in order to understand them. I've tried reading Pride and Prejudice several times before but I couldn't get further than a couple of chapters. I have seen the 1995 movie adaptation of Sense & Sensibility starring Kate Winslet, Emma Thompson, and Myriam François-Cerrah (Emilie François) and I loved it! I loved it very much that I felt the urge to pick up the book right after. (Spoiler alert: I didn't. I know.)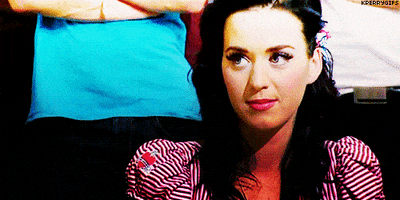 This goal is inspired by Merphy Napier from booktube. One of her reading goals this year was to read classics and she's had amazing progress on it! She now loves several classic books.
Read an over five hundred-page book once a month
While classics intimidate me, thick fantasy books do not. At least, not anymore. In fact, I enjoy reading them now. Most of these tomes I'm planning to read are backlist books as well. Elliot Brooks is actually hosting a year-long readalong of the Cosmere books and the Witcher series and I'm really excited to read at least one thick book a month!
This reading goal is also not my original idea. It was inspired by Books With Emily Fox from booktube.
---
I am so pumped to read a lot of wonderful books in 2019!
LET'S CHAT!
What are some of your 2019 reading goals? And how did you do on your 2018 reading goals? I would love to know! ❤
Until next time,